Belleza Orgánica is an illustrated book about natural beauty cares. Published by Editorial Gustavo Gili. First edition April 2019. Second edition January 2020.
I am the author of texts and drawings.
In this book I can to combine my two passions: natural cosmetics and illustration. 
I have worked for more than a year in drawing and planning all illustrations and gathering the information related to natural ingredients (oils, plants, essential oils, etc.) also simple recipes to start you in the natural care, free of toxic products, supporting the zero waste movement.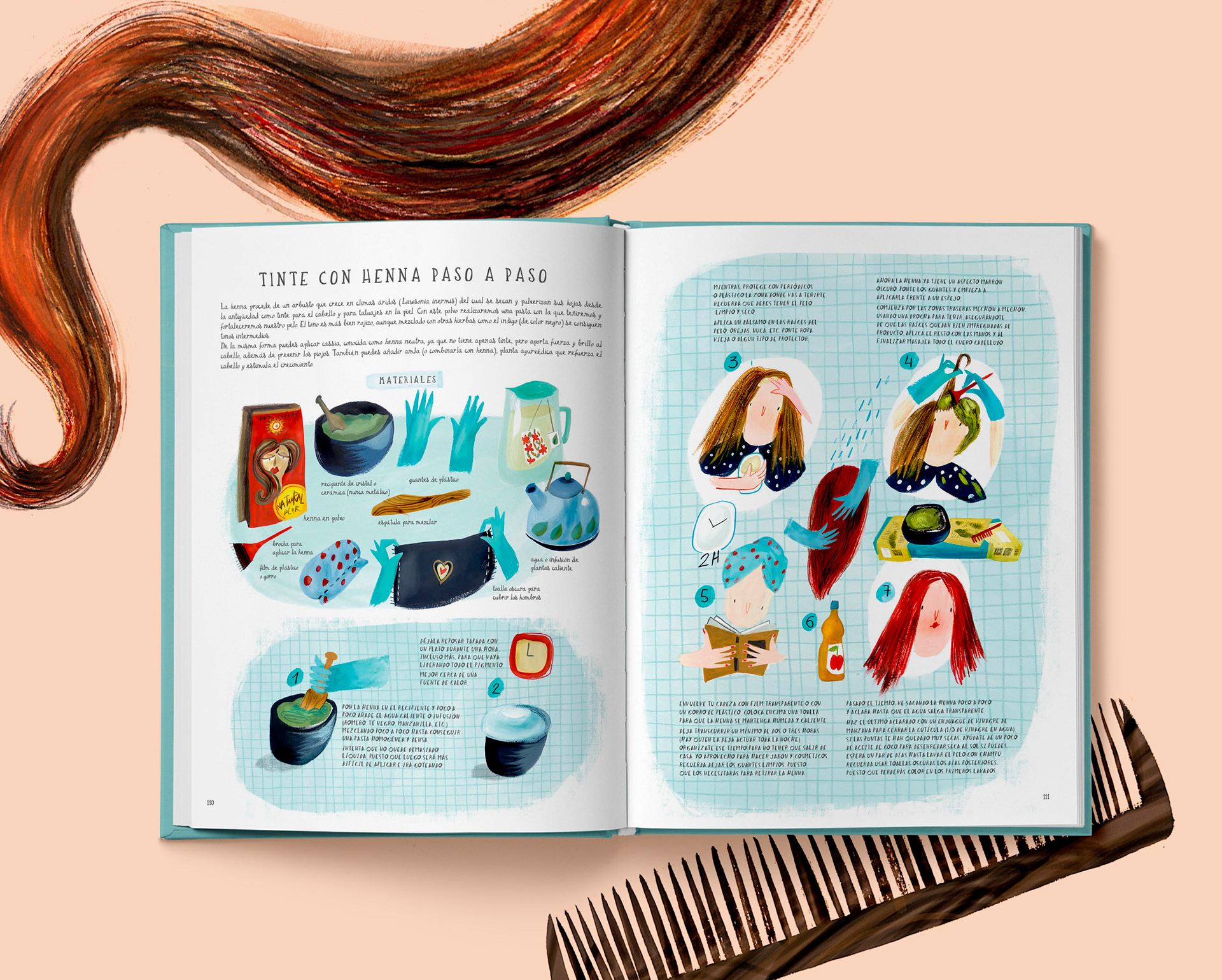 At the moment this book is available in Spanish language in bookstores (Spain and South America), as well in all online bookstores.
If you want to purchase the book:
Right now, Italian language edition currently is being translated.
Please, if you are interested in buying rights for publication in other languages, you can send an email to the following email address: